Olay Pro-X Cleansing Brush
- I've heard so much about Clarisonic brushes lately and almost bought one, but decided to try the Olay version first to see if I'd even use it. Well, I absolutely LOVE it. I look forward to washing my face every night. It takes about a minute, and the results are astonishing (my B.S. degree in Marketing is obviously coming through!) Seriously, my face is so much smoother and my pores seem smaller and overall my skin feels so much better. I noticed results the very first time I used it. But, from all I've read the Clarisonic is even better, so if I'm raving this much about the Olay, then I think I better try the Clarisonic too!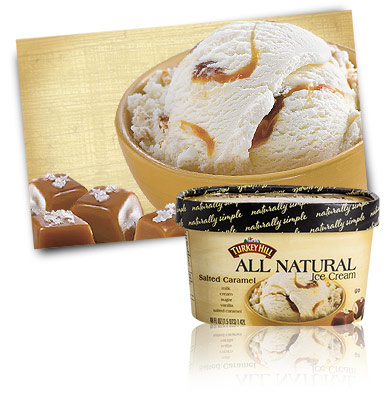 Turkey Hill All Natural Salted Caramel Ice Cream
- um, go get this now. It's seriously the bomb. (I seriously just said, "the bomb"- it's that good.)
Green Toys Dump Truck
- It rolls so smoothly and he loves pushing it around and filling the back and dumping everything out.
Lego Duplos-
He carries the box around everywhere and loves shaking it and dumping all the legos out. He also loves pulling them apart and destroying anything we build for him. One day, he'll build with them too, I think.
Sperry Sneaks for the babe
- So cute. Between his navy converse and these grey sneaks he's all set with sneaks. But now I'm looking for suggestions for outdoor shoes. Keen? Other ideas???
Land of Nod Chair
- A birthday gift that is sooo cute. He sits and jumps and climbs in it.
Other favorites now are balls; wiffle, bouncy, basketball, football, nerf, it doesn't matter.