It's been many weeks since I've had the time to put together a five on friday post---
Thanksgiving break is a beautiful thing!!
-one-
thankful
Everyday I thank God for all of our blessings and most of all for Carter. we are lucky.
-two-
christmas cards
last year's card
Obsessed! I've already spent way too much time on this! I think I found the one, but I just can't commit (a good sale and free shipping could make that easier!)
Have you used "Find it fast" on
Minted
where you upload a pic and they automatically put it in every card? Brilliant!!! LOVE IT! Why doesn't every website do this?!?
Last year I was just playing around with it, not looking seriously and BOOM!
Perfect card
. Done!
-three-
calendars
Last year we got personalized calendars for our parents and this year I decided we're getting one for ourselves too.
Minted calendar
s are the best- such cute layouts and I like that you don't have too many options...some websites give you a gazillion layouts and options...and that's just too many decisions. So in between my card shopping I've been arranging and re-arranging pics and months.
No, this post is not sponsored by Minted...I wish!!!
Oh, and BIG lesson learned- I must stop with the iPhone pics. Almost all of them come up blurry and not high quality enough. UGH! Time to get the big girl camera out (or schedule pic sessions with my photog friend, more like it!)
-four-
iPhone cases
How hard is it to choose a phone case lately? Cute ones are everywhere, but I'm not into spending $$$ for one and then seeing a cuter one the next week. But since Christmas is coming up...I think these will be on my wishlist. I can't decide which I like better so I'll let someone else choose for me!
-five-
time to deck the halls!!!
source
I made this last year - I found it on Pinterest, of course.
FYI..I used glitter paint, super easy and no mess!
It's the day after Thanksgiving so that means--Christmas decorating! Our (fake, pre-lit) beauty will be dazzling in just a few hours. Out with the pumpkins and in with the glitz and reindeer!
I'm hosting two holiday parties next week so it's time to get festive!
Happy Friday!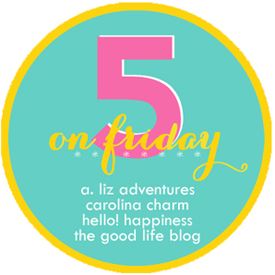 Thanks girls, for hosting the link up!