Instead of working on grading and report cards, I chose to do a Five on Friday post!
-one-
new blog design!!!!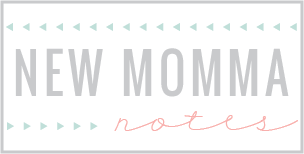 Thanks to
Jana Tolman Designs
I have this festive new design! I found her through
Laura at Tiny Toes, Little Nose
. Jana was so great to work with. I wasn't really sure what I wanted it to look like so I gave her a few ideas and she designed away. I love it! I just have to work on adding all the info to the navigation bar now!
-two-
beaba utensils
So many bloggers have raved about these utensils, but I didn't buy them because they were $25 and I thought how great can they really be? Well last weekend I went to Bed Bath & Beyond and they were 50% and I had an additonal 20% off so I got them for $10. We have put away all of our other untensils for Carter. They really are the best!
-three-
#pagmina2014
My little
instagram
photo-a-day project has been going ok...I've definitely missed some days but I'm not getting upset about it. I know I'll be glad I did it and I'm sure I'll be better about it when it I have a little more time in the spring and summer! These are my 2 favorites from January!
Now I need to learn how to make the photo collage of all my January pics. Any tips?!
-four-
perfume
Before I became a teacher I lived in NYC and worked in the beauty industry. So although my life has changed dramatically since then, I still brighten my days and nights with a little spritz of my current favorite perfumes.
-five-
This weekend I'm getting away for a girl's night to celebrate my friend's birthday! I'm so excited to see my NYC friends and get away for the night! I'm just a little worried I can't hang past 10pm. ;) And I know I'll be wide awake at 6am, just waiting for everyone to wake up. The good news is our hotel has a Coffee Bean & Tea Leaf! I'll definitely be sipping on a big vanilla latte while everyone's still sleeping!
Happy Weekend!