What's really going on this week (while Christian has been in India the entire week!) is a whole lot of house prepping stuff like carpet cleaners & cleaning services & pressure washing & staging appointments & realtor stuff...but who wants to read about that? So here are some other random things in my world this week!
one.
The Oscars Red Carpet
After the boys were in bed I flipped back and forth from E! to Live from the Red Carpet so I didn't see too much, but after watching Access Hollywood and Fashion Police. I have to say, I'm not that wowed by any of the gowns. I think my favorite was Olivia Munn. I like the simplicity and color- strange because I'm usually a huge fan of nude, lace, and sequins!
and I also thought Lady Gaga was beautiful and her performance was too.
And the rest of this post can be called, "What I bought at Target this week."
two.
I've been looking for a new Spring wreath and since potential buyers will be coming soon I'm in kind of a hurry to find one. I bought a magnolia wreath at A.C. Moore but didn't love it so I bought the
Smith & Hawken boxwood wreath
at Target.
Where do you find good quality, but not super expensive wreaths?
three.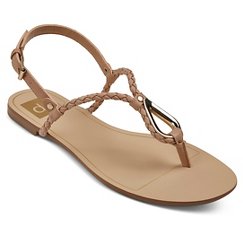 I had to grab
this pair
of DV for Target sandals this week. And when I added them to my closet it was pretty apparent that nude sandals, they're my thing. I think when your skin is as pale as mine, nude looks best instead of a huge contrast with cognac or black.
four.
I was so excited when I saw
this
nail polish remover on the bottom end unit shelf. Years ago my friend gave me
this Zoya nail polish remover with a pump
and I loved it! We'll see if Up & Up will be able to compare (since it's 1/3 of the price!)
I also got a few other new beauty products- we'll see how they work out before I write about them!
five.
Carter and I are eagerly awaiting the arrival of his
Pillowfort shark head
. I have high hopes that it will be perfect for his room. I also caved and bought
the panda head
. Just because it's so adorable. The boys both love it but I don't know where we will hang it and it will have to wait until we move. I also bought this
oar hook hanger
for Carter's room. I thought it would look cute but I really don't want too much of a theme in his room. So I didn't show it to him yet. (Because if I do he'll love it and want it to be hanging immediately.)
six.
A last minute add on!!! I'm thinking about Easter gifts for Reid and it's kind of big, but I know he'd LOVE a
Nod Chair
or
Anywhere Chair
.
Carter got a pirate/shark themed Nod Chair for his first birthday and it's adorable, but it has some flaws. Both boys jump on it, lean over on it, throw it around and it's no longer perpendicular. Also it's a pain to wash and there are stains that won't come out. Also I guess we didn't put the cover on right so it's pretty loose.
So my question is...How are PB Kids Anywhere Chairs? I'm thinking maybe we should try that instead because of our problems with the Nod Chair. But then they won't look so good next to each other!
Please leave your thoughts if you have a Nod Chair or Anywhere Chair! Thank you!!
Happy Weekend!

PS - This post contained affiliate links, which means if you clicked on an item and made a purchase I may receive a small commission. THANK YOU for reading and supporting my blog!