Finally it feels like spring and what a difference that makes! The sun is shining and highs in the 60s and 70s for the next 7 days!! YAY!!
And now a random assortment of things for this Friday:
one.
hello spring!
We've been out on bike rides and walks and playgrounds.
Also every pair of pants is currently ripped in the knee! So much for hand me down pants for Reid!
And since it's been so much nicer I'm motivated to shop for summer!
two.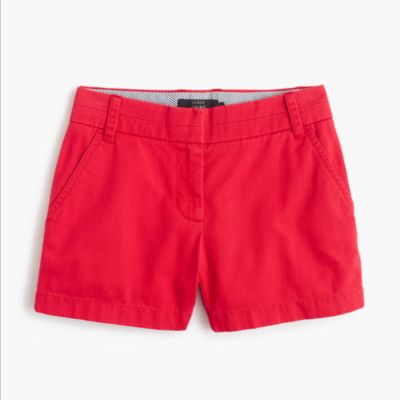 Since
Shay
totally swears by J.Crew shorts I thought I'd try
them
instead of J.Crew Factory ones that I had previously. They were 30% off so each pair was only $25. I never know what size to order so I ordered a 2 and when they got here they were too big and our closest J.Crew is an hour away so the mail exchange is coming. In my opinion I think they run big if you are interested.
two.
I used my Shopbop credit from Amanda for this
adorable one piece.
I love that it's a one-piece and that little fabric on the stomach really makes it feel more covered up, yet still cute and young. Only too bad that my chest did not fit! #sideboobage
I will not include my selfie here. Who has D cup bathing suit suggestions?! I think
this
one may be next to arrive because it actually has bra sizing not just s, m, l.
four.
White jean search
I'm on the search for some white jeans. I'm considering
these
. Do you have a pair that you love? Please share!
Also white denim shorts?? I've heard
these
are great- but not sure how much I'll wear them so they are
a bit more
about $100 more than I'd like to spend. Then I saw
these
at Target- they are more in the budget, but not sure I want cuffed hem. And as I was searching to link those I found
these
.
These
may be the winners! Send over your faves!
five.
New (old) house plans
In about a month we'll be moving back to our old house and I'm hoping to make some small changes like light fixtures, paint colors, staining or painting our table, and I even found myself in a granite warehouse while Carter was at school yesterday. Yikes! It was only a year ago that I was there picking out granite for our kitchen remodel.
It seems as though I can't stop with the renovating. I'm not sure what we'll really do because we want to make some improvements but don't want to just throw away money.
Happy weekend to you!